White Tiger Connections
Solutions for Accounting Firms & Finance Departments
Connect. Grow. Thrive.
Growth Through the Right Connections
Our Solutions
Our suite of solutions is tailored to the unique needs of the accounting sector, and access to our expertise through strategic consulting is a component of each of our offerings.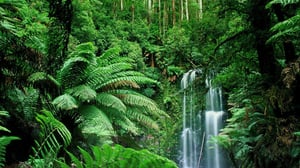 Our Process
All of our solutions follow the same pattern.

We do an Intake Evaluation and Strategic Consultation with executive leadership to arrive at creative solutions to problems that have previously been non-addressable.

We solve for your Growth and Stability challenges with one or many of our transformative solutions.

We follow and advise on the on-going implementation of these critical integrations to ensure lasting change.
"I will tell you straight out, they were amazing. Brought me 3 candidates, for exactly what I was looking for! Also, these candidates were not on the market, just started casual conversations on social media. We are a unique small CPA firm that is exclusively nonprofit based, using very unusual audit software. To find an audit manager with this exact skill set - truly incredible and worth every penny."
"My experience working with Geoff and the White Tiger team has been truly exceptional. I approached Geoff with a unique challenge to quickly hire for multiple concurrent, highly specialized, senior-level business development roles in an incredibly competitive talent market. He quickly understood and embraced the non-traditional aspects of what I was trying to build, and as a result, was able to attract very strong individuals who have proven to be great cultural fits. I appreciate this team's thoughtfulness and have personally experienced the care they put into building and nurturing long-term relationships."
"Geoff and Leah are great to work with. They quickly helped us get to the hard questions needed to resolve our merger."
Affiliations
We are proud members of the Institute of Management Accountants (IMA) as well as the New York State Society of CPAs (NYSSCPA), and active participants in the Walk to End Alzheimer's.
Additionally, we hold the esteemed position of vendor and affiliate within the Association of International Certified Professional Accountants (AICPA) and National Conference of CPA Practitioners (NCCPAP).
Don't forget to check out the article in Accounting Today, co-authored by our founder!
Get in touch!
💡Let us know how we can help.